505 East Seneca Street
7-Bedroom House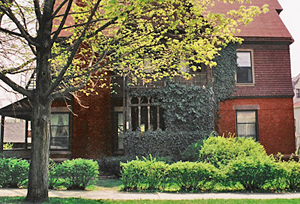 Floor plan coming soon...
505 East Seneca Street
Ithaca, NY 14850
Maximum occupancy of 8 people
3 ½ baths
Gorgeous, gothic style house
Enormous bedrooms
Large wrap-around porch
Fully furnished
Dishwasher, microwave, 2 refrigerators
Full basement
Monitored heat detection system
Smoke & carbon monoxide detectors
On-site coin-op laundry
High-speed Internet access available
Access to free fitness center
Private driveway & large garage
On city bus route
This building location is an approximate 15-minute walk to Cornell. See
map
.
For price and availability,
contact us
now
607-277-1234
or
office@ithacastudentapartments.com
Copyright © 2005-2011 Novarr-Mackesey Property Management. All rights reserved.